---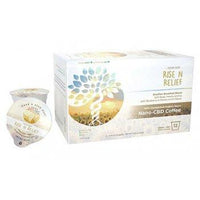 120 MG CBD Total
Offset the anxiety-producing effects of caffeine without canceling its benefits. (More focused and alert without the jitters.)
Increase your energy and brain function while adding a boost in mood.
Quality Blend with Quality Relief - Sourced from Brazil and Central & South America characterized by a hearty aroma, soft body, and flavored sweetness.
Convenient Dose - Portioned into capsules fit for standard single-serving coffee machines.
Accents of Flavor - Blueberry & Blackcurrant
Nano-CBD - More bioavailability, higher absorption rates, longer-lasting relief.
(These statements have not been evaluated by the Food and Drug Administration. These products are not intended to diagnose, treat, cure or prevent any disease.)